Ruth J. Hartman
Pillow Talk is a sweet, contemporary romance about a tooth fairy who falls in love with her dentist.
This book is ridiculous and silly---and I mean that in the best way. Pillow Talk is apologetically syrupy sweet and goofy. As I have said many times, and if you are a loyal follower you may be sick of hearing it (but too bad) I am a firm believer in reading and appreciating a book for what it is. This book is just a sweet little fantasy romance, and I really enjoyed it. The humor was understated and goofy and I found the characters to be extremely endearing. I think I related to this book more than the average person might, and here's why: (I don't usually get personal on this blog, but sometimes I'll share an anecdote or two) My first date with my now hubby was a bit, well, disastrous, looking from the outside in. I mean, we made fools of ourselves, wacky events ranged from me finding the bathroom at Coldstone was out of order and having to literally sneak into the next door restaurant's restroom while my friend distracted the host to my husband telling me he thought me might have breast cancer and having me feel the offending lump (in case you aren't too grossed out and are wondering, no, he did not have breast cancer, which I found out that night was even possible for men) Anyway...the two main characters in Pillow Talk also had a wacky first date which just made them fall in love quicker (believe it or not, after our first date, I knew I wanted to marry him, and he felt the same, we are weirdos-this I know) Overall I thought this book was quirky, cute, and a fun little distraction from the soul sucking workplaces in which we may sometimes find ourselves! 3 Find a Used Book Store
Do you agree with my review? Do you think I'm totally off base? Either way I'd love to hear from you, be sure to leave a comment and tell me how you feel!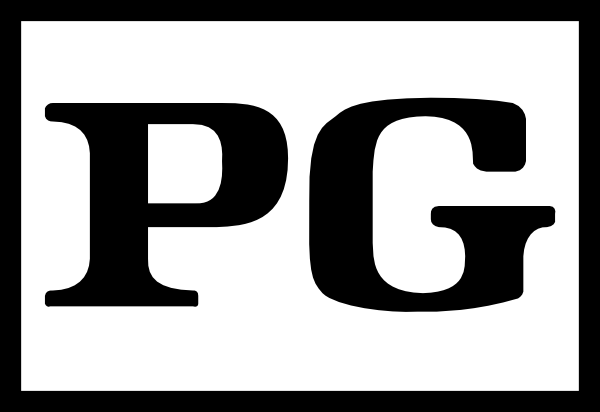 If this book were a movie it would likely be rated PG for adult-ish situations
***FTC Disclosure: This book was provided in exchange for an honest review, no other compensation was given, all opinions are my own***
Now a few words with the author, Ruth J. Hartman:
The Book Buff: Where are you from?
Ruth J. Hartman: I've lived in Indiana my whole life. Right now, my husband and I live in an old farmhouse on an acre of land. We share it with our two spoiled cats. Of course, they don't care where we live, as long as we give them their nightly kitty treats.
TBB: Aside from the obvious fantasy aspects of the book (aka the toothfairy) are events in the book based on someone you know, or events in your own life?
RJH: I think the way Trixie and Graham interact, their silly conversations remind me of me and my husband.
TBB: How did you come up with the names Trixie and Graham for your main characters? Do they carry any particular significance?
RJH: I like the name Trixie. It makes me think of someone fun, and funny. Graham is actually my nephew's middle name, and I've always liked it.
TBB: Is there a message in your novel that you want readers to grasp?
RJH: I guess it would be that love can come to you anytime, anywhere. And it's not always who you'd expect it to be.
TBB: Do you have something you are working on at the moment that you'd like to share with us?
RJH: I'm writing another dental-themed romance. It's untitled so far, but it's about male and female dentists who fall in love as they compete with each other for all the new dental patients in their small town.
TBB: Is there anything you find particularly challenging about writing?
RJH: On the days I work in a dental office, I don't get to write. Sometimes, I'll get an idea for one of my stories, but it happens while I've got my hands in someone's mouth while I clean their teeth. I'm not sure it would go over very well if I took off my gloves, looked down at the patient and said, "Excuse me, but could you just lay here with your mouth open while I go work on this story idea I just had?"
TBB: Is there a website or page you would like to share with your readers?
If you are interested in purchasing Pillow Talk, please consider supporting The Book Buff by purchasing from the following Amazon link, thank you!
.