John Russo
Someone had tainted the sugar at the newly opened Café Caffé coffeehouse in the village of Eastport. A dozen locals got seriously ill and one died. Nora Huggins— mother, wife, mystery buff and want-to-be sleuth—couldn't help but to get involved. Her delving into the crime led her to believe that it had been a nasty youthful prank. Two of the village's old spinster sisters, Winnie and Ginnie Miller, were among those who fell victim to the tainted sugar. However, when Winnie suddenly died, surviving Ginnie chose not to hold the coffeehouse responsible. Because of the Miller sister"s reputation for being uncharitable, Nora became suspicious and probed deeper into their affairs ultimately discovering that Winnie may have in fact been murdered. Proving it became a delicate matter for Nora and the local police chief.
My Take:
I'm picky about my cozy mysteries. Many times, "cozy" is synonymous with "boring". I can't say that
Grounds for Murder
was the worst mystery short story I ever read (that spot is reserved for
When Night Falls
) but I didn't think it was that great either. There were a few very glaring issues with this story. First off I know that not every person who writes a mystery is a former detective and knows every in and out of police work, but that is where a bit of research comes in. This story needed that research...badly. Law enforcement protocol was breached several times, and it made me shudder because I knew the guilty party would have gotten off in a heartbeat, which sort of defeats the whole point of the book--which is of course to catch a killer. I'm not saying everything needs to be 100% accurate, it's just that the book didn't feel like a credible murder mystery. My last issue with the book was that some of the writing felt a bit dated. For example the main character's teenage son made a Columbo reference. I honestly think I am one of very few people under the age of 30 that would even recognize that name, but hey, I guess it is just the author playing to his intended audience, which is fine. There were some positive things going on though, for one, I didn't totally see the ending coming, so that was a good thing. Also, the main character wasn't too bad either, I wouldn't mind seeing her pop up in a full length novel and be given a little more depth. Anyway,
Grounds for Murder
wasn't terrible, it just didn't have much zing to it, I'm going to rate it a
4, Borrow from a Friend
.
Do you agree with my review? Do you think I'm totally off base? Either way I'd love to hear from you, be sure to leave a comment and tell me how you feel!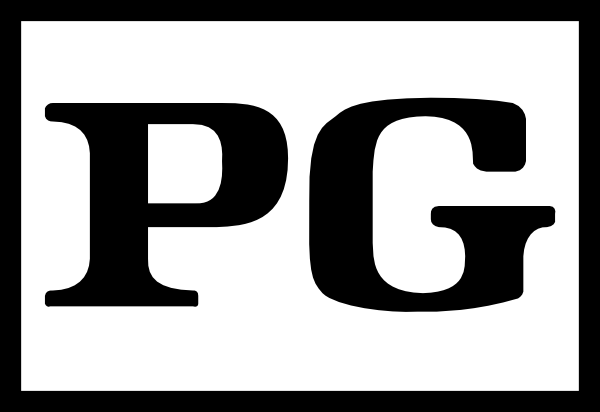 If this book were a movie it would likely be rated PG because it contains a murder, but there is no violence
***FTC Disclosure: This book was provided in exchange for an honest review, no other compensation was given, all opinions are my own***
If you are interested in purchasing Grounds for Murder, please consider supporting The Book Buff by purschaing from the following Amazon link, thank you!
.